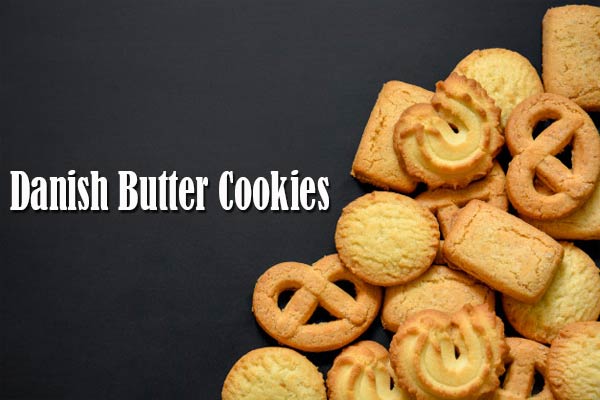 Danish Butter Cookies are cakes or  butter biscuits made from butter, flour and sugar without using yeast or backing powder. Butter Cookies are traditional Danish cake.
Butter cookies are categorized as "crisp cookies" because of their crispy texture. The crispness of this cake happens because the main ingredients are butter and sugar.
When processing, the dough usually needs to be cooled down so that it is easier to form with many various kind of forms such as a circle, square or oval. And it is also  in the small round, square or flat shape.
Initially Danish Butter cookies do not use flavorings, but as the development, there is a butter cake that gives vanilla and chocolate flavor. In some European and North American countries, this cake is often served at Christmas.
Premium Danish Butter Cookies
One of the most popular Danish Butter Cookies is Danisa Butter Cookies
Danisa is a Premium Danish Butter Cookies with origin traditional Danish recipes. Danisa is controlled by Danish Specialty Foods ApS which is registered in Copenhagen Denmark.
Danisa is a global brand that sells in more than 100 countries and regions throughout the world. Consumers can find and taste these delicious traditional Danisa butter cakes in Japan, Indonesia, Singapore, Vietnam, China, the United States, Nigeria or other countries.
Nowadays, Danisa is the market leader in the cookie category in many countries, especially in several major Asian countries.
With high quality ingredients and high quality production techniques, Danish Specialty Foods ApS strictly controls and manages the production of Danisa Butter Cookies in its production plants in Stovring, Denmark and in Indonesia.
Danisa butter cookies still use the "the same brand with the same quality in the world" guidelines for its production wherever it is made.
The Danisa butter cookies brand must strictly comply with the invariant requirements of traditional Danish recipes, which are available to everyone in the world by presenting delicious butter cookies.
Premium Danish Butter Cookies